Free Shipping
Over
250 RON included VAT
in Romania
Shipping
in the EU
Online
card payment
Return in 14 days
Home ›
Industrial adhesive with Brazing (E6000-59.1ML)
SKU: E6000-59.1mL
Produs Cadou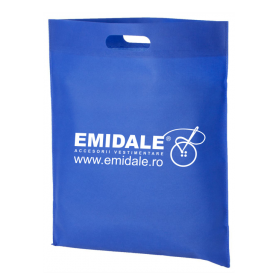 Sacosa Nonvowen 34x43 cm (1 bucata)
(oferta expira pe 31-12-2020)
58.31 RON
VAT included
49.00 RON
without VAT
Livrare in toata tara in 24-48 de ore, de la confirmarea telefonica a operatorului.
Description Industrial adhesive with Brazing (E6000-59.1ML)
Industrial adhesive with brazing. Listed price is per pcs.
Code: E6000-59.1ml
Quantity: 59.1 ml
Description: Transparent, self-leveling, medium viscosity, waterproof and water resistant, non-flammable, flexible.
Atention! Contains Perchloroethylene
Avoid contact with eyes or skin.Used in well ventilate areas.In case of contact with eyes, rinse with water. If irritation persists, consult your doctor.
KEEP OUT OF REACH OF CHILDREN !
Instructions: Test before use. Apply directly to each surface to be used. Wait 2 minutes before uni surfaces.

Use:
Decorating glasses with plastic glass, metal and wood.
Apply beads on dishes.
Assembling floral silk or plastic.
Wooden decoration material.
Create unique jewelry with metal parts.
Assembling wooden bird houses.
Fix the support of wood or ceramics plant.
And more!
How to Use
Follow these step by step instructions when using industrial strength adhesives E6000 series:
Use only in a well ventilated place. Surfaces must be clean, dry and free from dirt. Dry the surface before use. It is recommended to use between 70 ° F (21 ° C) and 85 ° F (29 ° C).
E6000 is applied directly to the area to be repaired. For maximum resistance, allow to dry for 24-72 hours. During the crosslinking increases with lower temperatures and decreases with higher temperatures.
Uncured, clean with acetone or naphtha. Cured material may be removed by cutting and scraping.
E6000 is not recommended for use on polystyrene, polyethylene or polypropylene plastics.

Frequently Asked Questions (FAQ)

LA withstand that temperature range E6000? Amazing E6000 can be applied at temperatures between 50 ° F and 90 ° F (10 ° C to 32 ° C). When hardened, Amazing E6000 can withstand temperatures between -40 ° (-40 ° C and 66 ° C), F and 150 ° F.
E6000 is resistant to UV radiation?
Cured adhesives E6000 series can be painted for maximum resistance to UV. UV-6800 is formulated for UV resistance.
E6000 can be used polystyrene?
Not. Not recommended for use on any polystyrene, polyethylene or polypropylene plastics.
E6000 break or crack under pressure?
E6000 adhesive dries to the consistency of rubber that is flexible and moves with the material belongs.
How long does it take to dry?
E6000 starts to harden in about 2 minutes and starts setting in about 10 minutes. A complete drying time lasts between 24 and 72 hours.
Transport gratuit
Pentru comenzi on-line mai mari de 250 lei cu TVA inclus pentru Romania. Km exteriori vor fi taxati suplimentar.